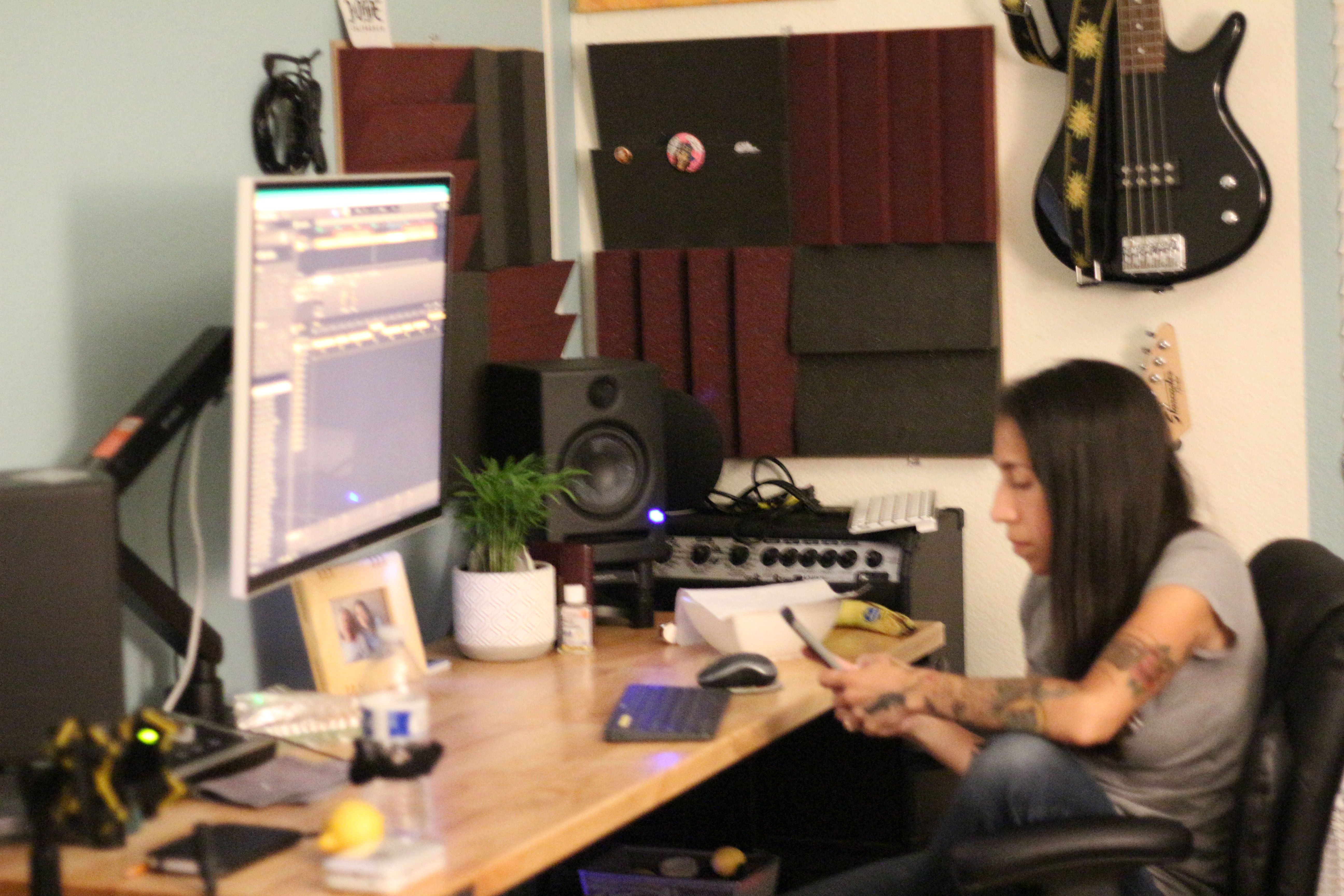 Make It Official
After releasing Winter Heat I started shifting gears to focus on something that has been in the back of my mind since I started doing shows; starting my own business. With all the craziness happening this year, I figure it's now or never to try. The reason why I would like to share this with you is just to inspire you. I have been working hard with my music career and I think it is only right to make it official. This is definitely not an easy process but I think it is the next step in the right direction for me. If you guys are interested in the process, I would love to write more blogs about it. Just drop me some comments and I will know! Until then, I just want to say thank you to everyone who has been supporting me as an artist and my merch store! More to come!
---
Speaking Of Making Things Official...
I am excited to announce that me and my love of 6 years have finally decided to make it official! He surprised me one morning with a decorated room and a wonderful day. So now we are engaged!!! We have been through so much together and he has always been so supportive of my music. Fun fact, when we first started talking, I told him the best way to really know me is to listen to my music. He literally listened to every project that I had available at the time and recited my lyrics back to me of his favorite songs. Since then he has always been involved in helping me and I am very thankful to have a partner like him. We wanted to say thank you to everyone who have been sending us congratulations wishes. You are all so sweet and I will keep you updated on when we set a date! :)
Final Words Of Motivation
Who says "you can't have your cake and eat it too"? It is a funny misconception that an artist, like a rapper, can't be in a serious relationship or even married. But look at artists like Ice Cube or even Logic for example. If you are able to find a balance between personal life and career then more power to you! Just learn how to balance.