Bay Undaground album review of "Invisible"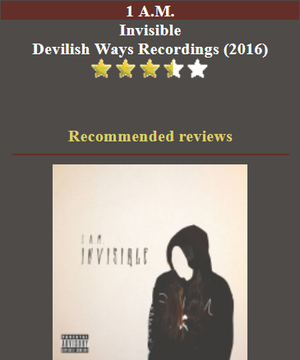 "I must say that her delivery is really pleasing; there's a lot of smoothness and easiness in her flow."
-Written by: Lethaface
Special thank you to Reckless for submitting this album to be reviewed.
Visit BayUndaground.com
Fun Fact
Invisible was released back in 2016 and was the second project that was under my name change, 1 A.M..