Bay Undaground album review of Window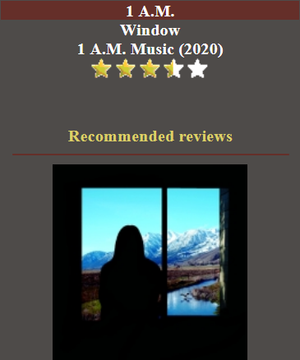 "On "Window" you'll hear peaceful and laid-back tracks with distinct hip-hop melodies that appear for instance on songs like "Time Zone" or "Story Of My Life". 1 A.M.'s lyrics are also soaked with metaphors and poetry, which is unusual for typical, modern rap." 
-Written by: Lethaface 
Special thank you to Reckless for submitting this album to be reviewed. 
Fun Fact 
Window was actually supposed to be a full length album similar to Silent Thoughts, however I felt that it would be best to keep it straight to the message I was trying to put out.