Notyamanz - Window Side B Album Review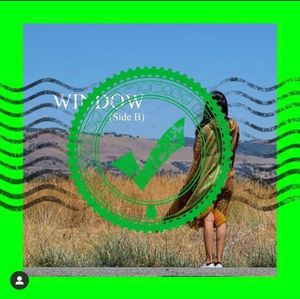 Yesterday night Notyamanz went live on Twitch and reviewed 1 A.M.'s new album Window Side B. He listened track by track and reviewed each separately. Overall he gave it the stamp of approval!
---
Watch the review on Youtube
---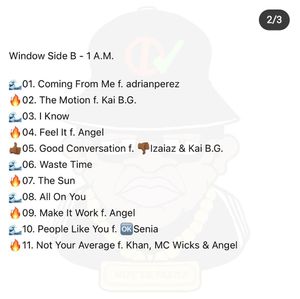 "Window Side B – 1 A.M.
Project is an entire vibe. Lets start this off by saying she is super fucking talented. She can rap, she can sing and she can produce. Add this all up, you got good music. The time machine this project puts you in, but also just how relatable it is, is super impressive. It had moments that made me feel like I was a goofy teen again on a stolen bike, with my no skip walkman and a pair of big dusty headphones that cover 30% of my actual ear. The features on here came to work but by far the best and most consistent feature was this Angel dude, rapping like he wearing a full baby blue velour suit with shades on during the summer at night. The only thing that this project needs is more engineer love, like a truly overly dedicated engineer to really capitalize on any wasted spaces or moments that need to be brightened that much. All around tho you have a complete project, a complete thought and honestly all of the dope beats, raps, and soul someone can cram into an album. In rotation for sure."
8/10 – John D.